Funeral Services
The Funeral Services division is the latest addition to Crescendas Group. Funerals are intricate and sensitive affairs. Thus, we wish to help families commemorate and honour their loved ones, providing close guidance and support to prepare their last farewells.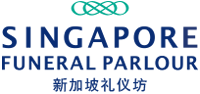 Singapore Funeral Parlour (SFP) aims to fulfil a much needed relief for Singapore's scarce wake venues away from HDB void decks.
The building resides in a sacerdotal location amongst a row of temples. Set in a spacious and serene compound, it offers comfort and privacy for bereaved families to fulfil their wishes according dignity and respect to the deceased. Its modern design also makes it flexible and appropriate for all religious ceremonies.
Visit sfp.sg for more information.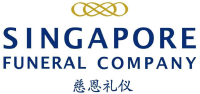 Singapore Funeral Company (SFC) aims to provide modern and dignified funeral services for bereaved families in times of need.
In addition to funeral arrangements, SFC also handles funeral setups, ceremonial items such as joss sticks, joss paper, floral arrangements, paper products and funeral attire. With this comprehensive approach, we hope lessen the hassle for families during such difficult times.
SFC consists of a team of experienced yet young and passionate funeral directors who wish to ensure the preservation and continuity of this meaningful and essential industry.